The Peterson Page

The Web site of the Peterson Family: Ray, Karolette and Danielle
Welcome to our family's home page. We created this page as a way to let our family see what we are up to as well as to give others with the same interests our skewed look on things.
First, a little information about out family. We live in the State of Oregon, overlooking farmlands.

Ray is a general contractor,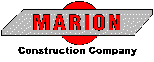 with Marion Construction Company. Karolette designs and creates jewelry, Danielle is a full-time kid. Ray's hobbies include flight similators and building scale models of WWII. Please feel free to browse these pages and drop us a line. These pages will be periodically updated and expanded so be sure to check back on us!
Marion Const Co Website (Under Construction) Karolette's Jewelry Page (Coming Soon! )

Ray's Warbirds Page Ray's Modelers' Page(Coming Soon!) Contact Us Top

Last Revised: 4/19/97